Vladislav Sopov
Next Earth, a novel Metaverse-themed project that leverages VR/AR instruments, approaches its public token sale
Next Earth project is going to sell its utility token, NXTT, to retail investors through its native launchpad for IDOs.
NXTT debuts on Next Earth launchpad as its inaugural IDO
According to the official announcement shared by Next Earth Metaverse project, after the release of its NFT drops, its team is getting closer to the initial decentralized exchange offering of its token.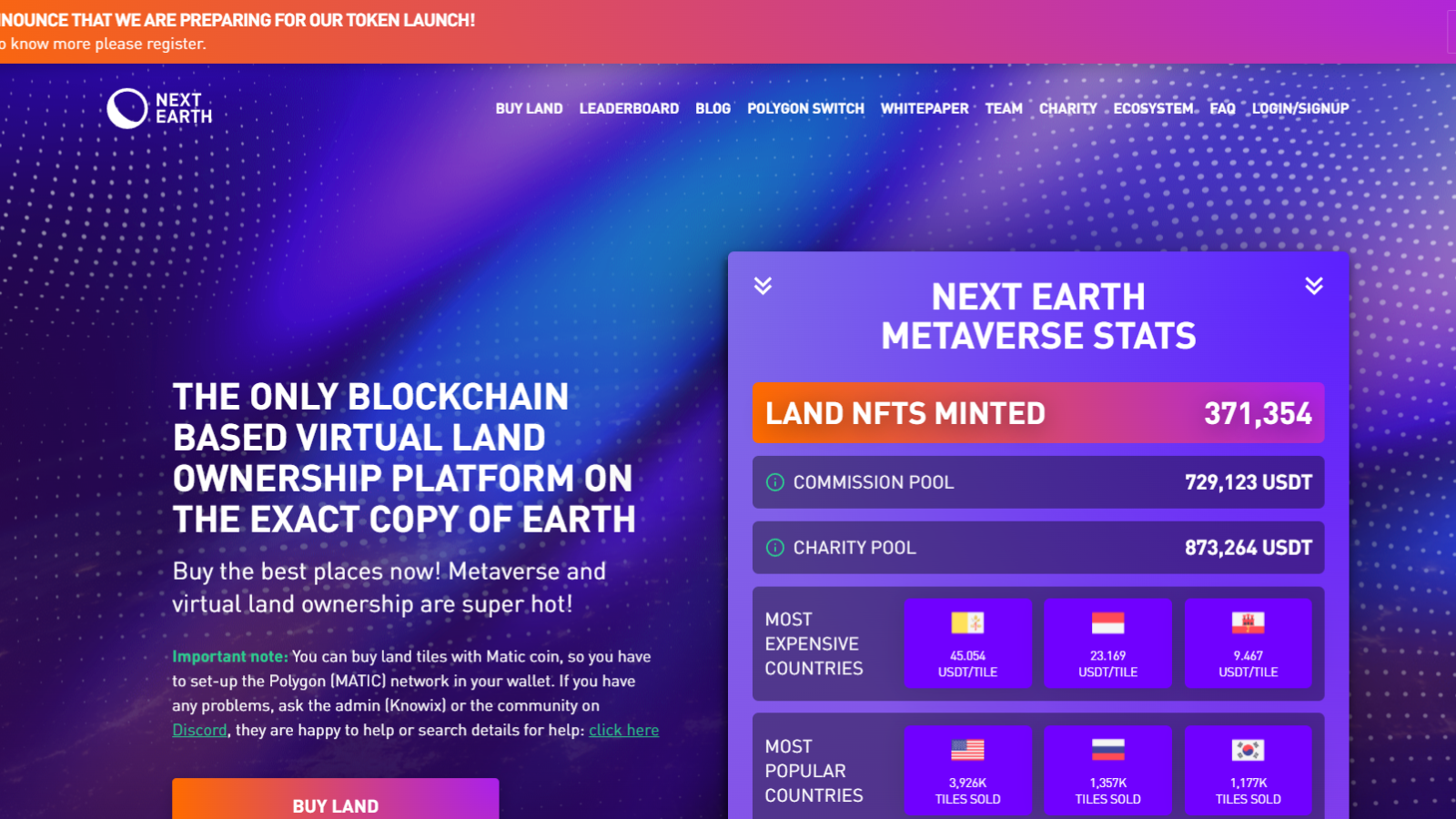 On Jan. 22, 2022, this token sale will take place on the native launchpad integrated with Next Earth's main website. To be eligible for whitelisting, Next Earth supporters need to buy a minimum of $100 in tokenized land in its Metaverse.
Details and exact conditions for buying tokens will be tailored to every IDO participant. All participants will be included in several tiers. Every tier will have its own NXTT allocation limit.
Tier assignment will depend on the exact date of the user's registration on the platform and the net volume of liquidity injected by him/her into purchasing tokenized land on Next Earth. Besides that, different tiers will have different vesting periods and unlocking schedules. These restrictions will prevent the IDO from being interfered with by malefactors or manipulators.
In addition, the earliest and most passionate community participants will be able to enjoy a special discount on NXTT tokens.
As of today, 350,000 virtual land NFTs have been sold by Next Earth in less than five months; the project went live in mainnet in August 2021.
NEIPs and climate charity initiatives are on the menu
Gabor Retfalvi, founder and CEO of Next Earth, is fascinated by the opportunities that are unlocked for investors and supporters of his product in the long-term perspective:
10-15 years from now we'll be living in the Metaverse. I'd rather live in a fully democratic world where I have true ownership and agency over what happens to me rather than a video game monetizing me to the bones, owned by a large corporation.
After the release of NXTT tokens, its future holders will be able to have a say in community-driven referendums on all crucial upgrades to the protocol. The first series of Next Earth Improvement Proposals (NEIPs) will be published in the coming weeks.
Also, the share of the protocol's revenue will be distributed between various charity initiatives set to address global climate change. By early Q1, 2022, the team of Next Earth already donated $800,000 to these products.