Alex Dovbnya
Terra's LUNA has slumped into single-digit territory after a massive sell-off
Terra's LUNA plunged below the $10 mark at 5:06 a.m. UTC on the Binance exchange, hitting an intraday low of $9.61.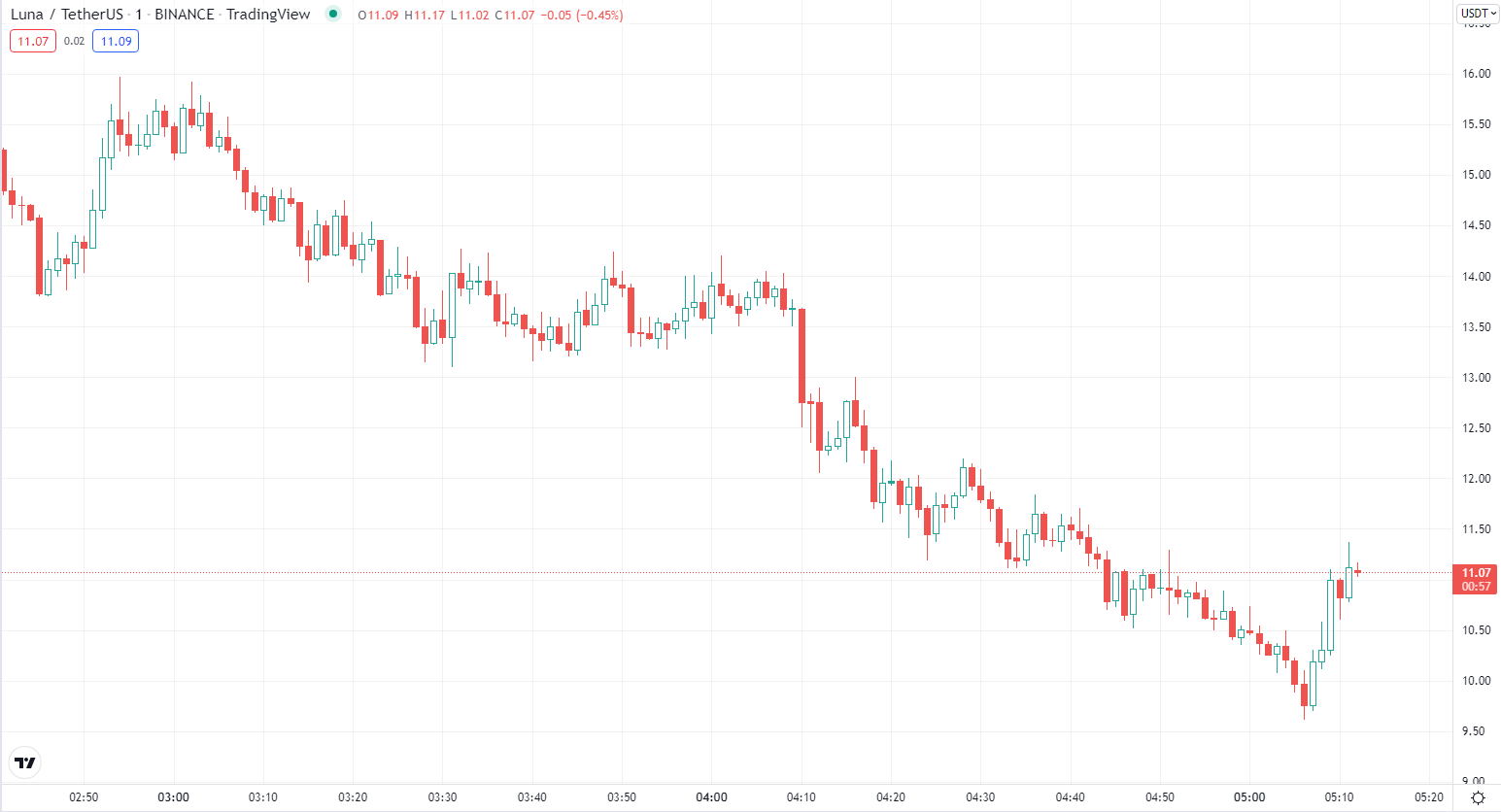 The embattled cryptocurrency is now down a staggering 87% within a week. It is now sitting below Litecoin and Bitcoin Cash on CoinMarketCap after the stunning collapse.  
Terra's UST is trading at $0.78, failing to restore its peg despite the Luna Foundation Guard deploying all of its Bitcoin reserves to bolster the algorithmic stablecoin.
Do Kwon, the project's controversial founder, tweeted that he was close to announcing a recovery plan for UST, but the price action shows that investors no longer have faith in Terra.        
 
As reported by U.Today, U.S. Treasury Secretary Janet Yellen recently cited the implosion of Terra to make a case for stablecoin regulations during a recent congressional hearing.   
Prior to the crash, UST was the third most popular stablecoin (only behind Tether and USD Coin). Such cryptocurrencies are designed to provide calm during turbulent times. Yet, Terra decoupling from its dollar peg was believed to be one of the key reasons behind the recent sell-off that spilled over into the broader cryptocurrency market.               
Major coins market remains in the doldrums at the time of writing. Bitcoin, the world's largest cryptocurrency, is currently trading at $31,367 on the Bitstamp exchange. The flagship coin is in the red together with Ethereum. Meanwhile, Solana, Polkadot, and Cardano have posted double-digit losses. 
The collapse of Terra will likely remain the biggest headwind for the market in the near future.