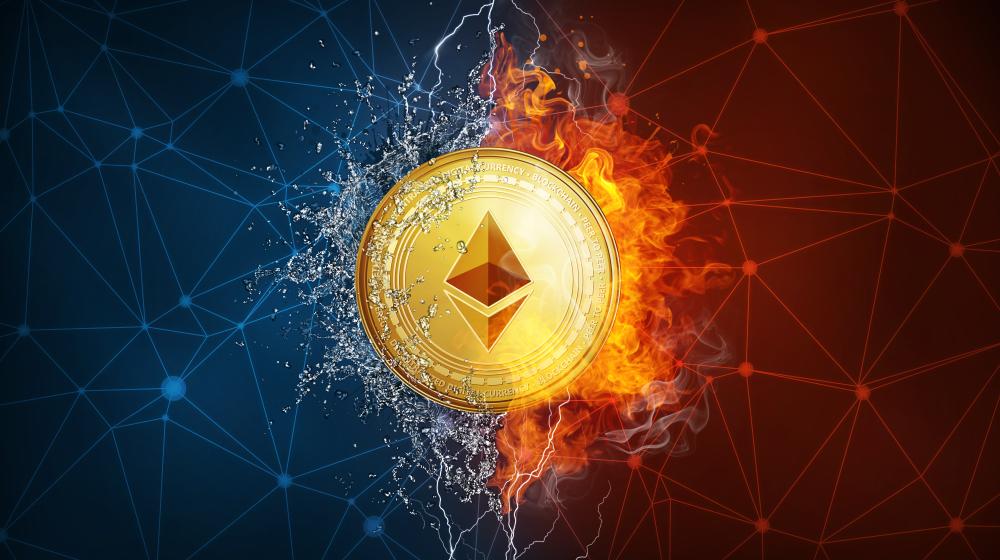 Source: Visual Generation – Shutterstock
Israel is reportedly launching a cryptocurrency program as it seeks to digitize its local currency, the Shekel.
In the initial stages of CBDC development, the central bank has sought the Ethereum blockchain to test.
---
Israel is joining the long list of nations that are looking to launch central bank digital currencies (CBDCs). Although the project is in its initial stages, a new report has revealed that the project is looking to the Ethereum blockchain. The project is unique as most nations have built their CBDCs independently ensuring centralization of the same. Although working on the Ethereum network will offer a number of challenges, the team working on the CBDC project will run trials on the Ethereum network to identify the advantages and disadvantages offered by cryptocurrencies.
As cryptocurrencies gain traction, governments have found the need to offer a new competitive means of payment. While only El Salvador has sought to legalize a cryptocurrency; Bitcoin, a whole lot of others have delved into CBDCs. Countries leading the race in the CBDC development include China, France, Sweden, and Japan. From a list of more than 110 countries, China is ahead of most with public trials ongoing for the last two years.
Related: IMF managing director says 110 countries are exploring CBDCs
The CBDC project manager at the Bank of Israel Yoav Soffer stated;
We did a trial with Ethereum technology, not because we think that that's necessarily the technology we'll use, but because it was a technology that was available for us to get our hands dirty with, in order to understand its advantages and disadvantages,
By all indications, the team behind the CBDC team had no explicit reason to use Ethereum for its project. Yoav further explained that the team wasn't aware how long the project would take and if indeed they would choose to use Ethereum or even launch the digital currency. But during the testing, the project will facilitate for "imaginary digital shekels" to be exchanged within the bank.
It's rather challenging to run a project like this. In general, projects at the Bank of Israel have start and finish dates. You know when they will end and what you need to achieve along the way. We don't know when this project will end, with all that that implies,
Given the complexity of developing a CBDC, the team is clear that the project might not be launched. One of the main concerns is if indeed there is a need for a digital Shekel in the country. Unlike China and other more developed countries, the adoption of digital payments and cryptocurrencies has been slow in Israel.
Related: China releases digital yuan whitepaper; reveals CBDC transactions top $5.3 billion
For Ethereum, this is a major development that adds to its credibility. But despite the recent news, Ethereum's native token ETH has not marked a significant move. At the time of press, the digital asset is exchanging for around $4,000 just a little shy of the ATH of $4,200. Analysts, however, expect the second-largest cryptocurrency to mirror Bitcoin in its bull run.
Crypto News Flash does not endorse and is not responsible for or liable for any content, accuracy, quality, advertising, products, or other materials on this page. Readers should do their own research before taking any actions related to cryptocurrencies. Crypto News Flash is not responsible, directly or indirectly, for any damage or loss caused or alleged to be caused by or in connection with the use of or reliance on any content, goods, or services mentioned.