Arman Shirinyan
Massive amount of XRP purchased by this anonymous investor while the coin's performance remains questionable
An anonymous XRP wallet received a massive volume of coins worth approximately $74 million as the asset remains in the prolonged consolidation range.
According to the transaction page on WhaleAlert tracking service, 100 million XRP were wired from the major exchange to an unmarked wallet that currently holds slightly more than 100 million coins.
The final destination of funds remains unclear as the wallet constantly redistributes received funds to smaller entities, but at the same time it is not tied to any other exchange or an OTC trading desk.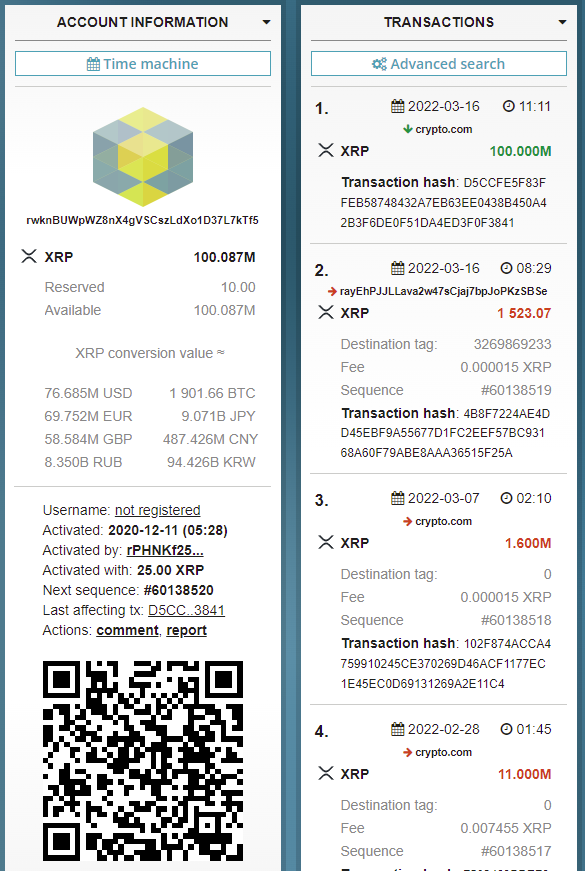 Since funds have been received directly from an exchange that requires KYC procedures for withdrawing digital assets, the whale's identity is most likely known to the exchange's representatives.
As the wallet activity suggests, it may in fact be owned by large private investors rather than centralized or decentralized services. The most recent transaction was made on March 7 as the whale moved 1.6 million XRP to the exchange.
XRP's movement on the market
XRP, like the majority of digital assets on the market, is failing to break through the same range we saw on Bitcoin. At press time, XRP trades at the mid-February level, which shows that it follows the general uncertain trend.
With liquidity and trading volumes dropping massively on the cryptocurrency market, XRP, just like other cryptocurrencies, fails to break through any major resistance point like the trendline resistance or 200-day moving average.